If you are wondering what the Iron Man Challenge is, please see the bottom of the rules adapted for The Sims 4 playing style.
This is going to be more of a documentary than a full fledged story as I take a single sim through all the aspirations and careers currently offered in the new Sims game.
If you are interested in DL my sim or would like to see more of my creations look me up and follow me in the gallery. My name is Vuneca.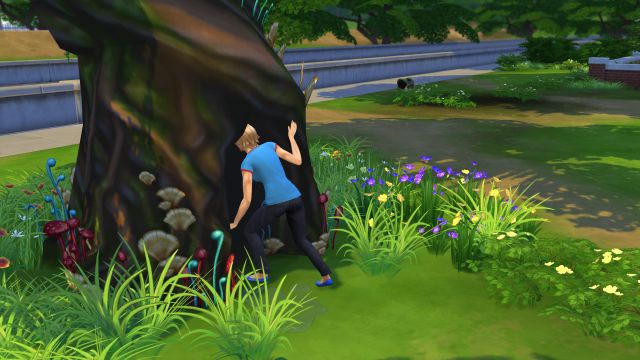 Let's see where this takes us shall we?
This is Vee's House. She lives in Oasis Springs.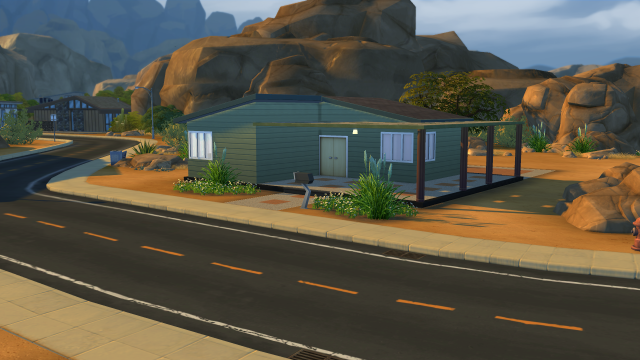 Vee had a twin sister that lived in Willow Creek but she met her demise in the stomach of a cowplant...
Vee's beginning Aspiration is Fortune. She wants to be "Fabulously Wealthy - This Sim wants to get rich and have a successful career!" With a "Bonus Trait: Business Savvy - Business Savvy Sims earn more than the standard rate from Careers"
The reason she's hunched over that desk in that super comfy orange chair is because her Beginning career is Tech Guru and she is going to pursue the branch of eSport Gamer.
Fishing (isn't the water pretty!)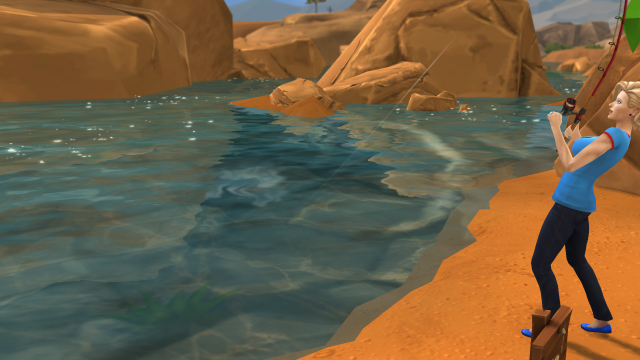 and scaring local bar goers with stories of invading robots!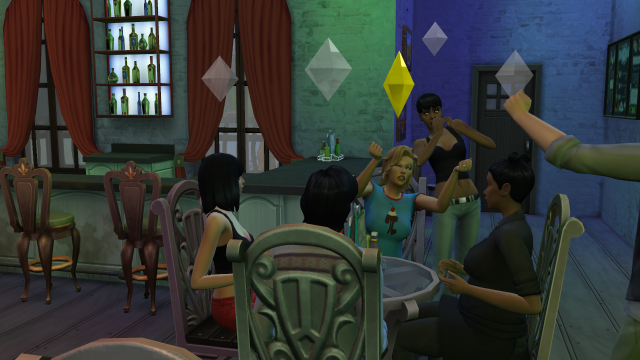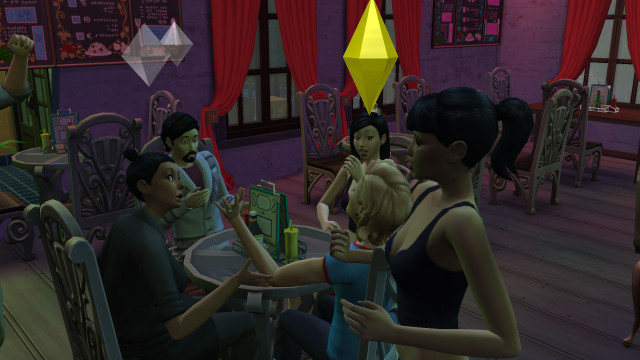 Completed Aspirations
Completed Careers
1-Fabulously Wealthy (Fortune) 1-eSport (Tech Guru)
2-Freelance Botanist (Nature) 2- Creator of Worlds
3-Renaissance Sim (Knowledge)
(Writer)
4-Bestselling Author (Creativity)
3-
Interstellar
Smuggler
5-Body Builder (Athletic) (Astronaut)
6-Serial Romantic (Romance) 4- Athlete
7-Computer Whiz (Knowledge) 5- Social Media
8- Chief Of Mischief (Deviance)
(Internet Personality)
9- Nerd Brain (Knowledge)
10- Party Animal (Popularity)
11- Mansion Baron (Fortune)
13- Outdoor Enthusiast (Nature)
14 - The Curator (Nature)
15- City Native (Location)
16- Leader of the Pack (Popularity)
17- Friend of the World (popularity)