(This is more informational than story due adjustments moving from TS3 to TS4)
I had some major glitches in my game. First I did not realize that the young again potions ONLY effect the AGE your sim is in. So if you're about to age from YA to A then it will set you back to the beginning of YA. If you're an Elder...It only brings you back to the beginning of the elder stage.
Young again potion in hand, Vee threw herself a birthday party! (trying to get another challenge achievement)
THEN I realized that the potion did not taker her back to being a YA like I thought it would. (And I didn't get the plum achievement either)
After some panicking at the fact that testingcheats true > edit in CAS was not doing the trick I was about to throw in the towel and start anew. I eventually remembered that you have to add CAS.fulleditmode in there to be able to adjust the age. (phew!)
Definitely need a cocktail after that fiasco!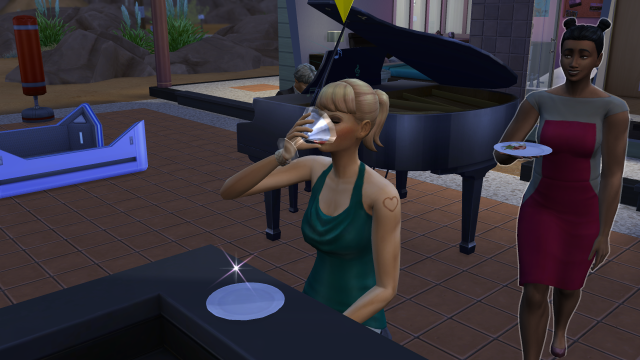 Something else that became evident (and confirmed by Crin) CAS.fulleditmode is glitchy! After fixing her age, all her traits, both earned and bought, were gone and she kept resetting randomly. In TS3 moving to a new house (or world) usually solves most probs like this so...
New house! New neighborhood!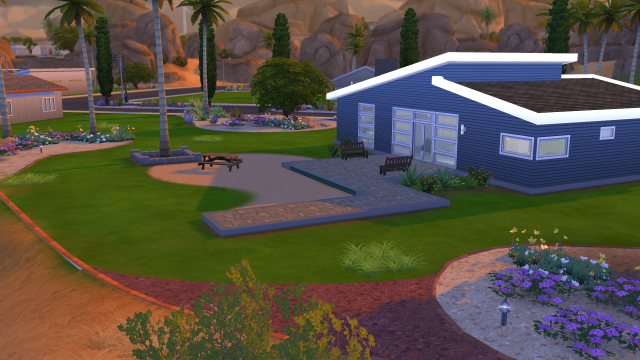 Did you know that you can put your collectibles on your bookcases? Awesome!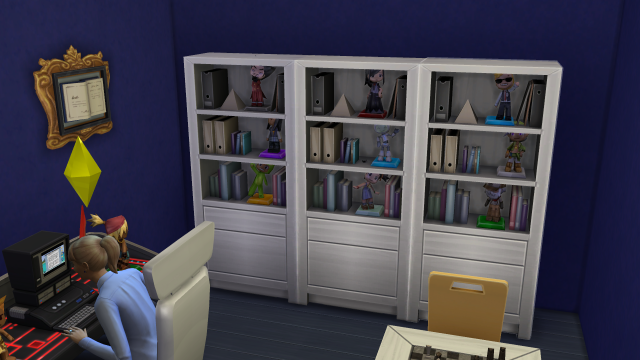 I hope you guys can learn from my mistakes and I hope even more that EA fixes some of the probs and continue to add cool (and useful) stuff!